In an era of programmatic, what should media agencies do next?
Instead of exchanging purchasing power for data power, media agencies need to see themselves again as service providers, who can live with 10-15% margins. Conversely, advertisers need to wrest control over data and technology and invest hugely in internal know-how.
The media agency's business model is broken. This predicament has been the talk of the agency sector in Germany (and elsewhere) since the beginning of the year. The debate has also been fuelled by the brutal analysis of former Mediacom CEO Jon Mandel and the recent critique by Thomas Strerath (former CEO of Ogilvy, Germany and new CEO of Jung von Matt, Germany's leading creative agency).
Before we've hung up our boots, even TV will have become programmatic.
The narrative surrounding the debate is fairly exhausted at this stage. In the future, advertising will be booked programmatically, with algorithms replacing consultants and planners. Indeed, Search and Social is already predominantly programmatic, and Display is in quick pursuit.
Granted, here in Germany we're about 15% behind the pace-setters – in other countries the share of programmatic is already a dominant one. Before we've hung up our boots, even TV will have become programmatic (next generation TV, i.e. YouTube, already is). From the publisher's perspective, the opportunity for monetising quality content is becoming blurred, as the user-centric format devalues content and audience segments can be managed much more precisely with programmatic technology than with the blunt target group clusters of traditional media brands.
As rebates die, so does the business model
The best we can say for media agencies is that in future they can spare themselves the Excel licences for drawing up their media plans. Their business model is being shaken to its very foundations, as prices are set almost entirely by auctions using the programmatic model. The traditional media model is changing beyond recognition: pooling volume is penalised, and more of the same ends up costing more.
The Google logic is nothing new to us, of course. Take the example of the keyword "loans". If I buy 1,000 clicks per day, the individual click costs less than if I buy 10,000 clicks per day. We'll see that same mechanism across all digital advertising in the future. Pooling and splitting rebates and benefits in some form of a pally "fair share" deal with advertisers is becoming a thing of the past.
To put it bluntly: the rebate is dead. And the idea of the purchasing cooperative performed by the advertiser or creative agency is dying, too.
Playing for time

Of course, media agencies are well aware that their current business model is a dead duck. You can be sure that any agency with over 30% margin has some pretty smart minds at the helm. However, the entire debate over rebates and business model ethics is one they tend to ignore. They'll take what they can as long as they can, and then quietly reinvent themselves. Ironically, as it turns out, the debate is a pretty good diversionary tactic to cover up the current predicament.
In the digital advertising market of today, marketers are faced with an oversupply of advertising inventory with high audience fragmentation.
Let's digress a little, to look at what lies behind programmatic buying. In the digital advertising market of today, marketers are faced with an oversupply of advertising inventory with high audience fragmentation. Every contact with the consumer takes place via a different device, a different digital offering (context) and at different times within the customer life cycle and his or her perception of brands and offers.
With every contact, data is generated, be it offsite in a traditional media environment or onsite on one's own digital channels (website, shop or mobile). Or even, increasingly, with the use of the digital products themselves. With the appropriate technology, we can now clearly structure this data and plot the digital customer journey in its entirety in a truly transparent fashion.
For the first time, marketers can consolidate all customer contacts across the various digital channels in a single datapool, develop audience segmentation and corresponding communication strategies, and then activate these instantly via RTB.
Programmatic advertising is concerned with booking, executing, analysing and optimising campaigns based on user profiles (in other words Cookies instead of Context) in real time, with the help of powerful technology. Optimising in this context is not limited to booking the container itself, but extends to filling the container: the advertising theme and corresponding landing page, with message, product and pricing – all in real time.
The brutality of the auction monopolies
So much for the theory. In practice the truth is that we are in an asymmetrical market. The battlefield for data, or more accurately, for user profiles, is distorted. The crucial user data is in the hands of the gatekeepers Google, Amazon and Facebook, or the "high/deep reach login platforms", as Florian Heinemann (ex-Rocket Internet, now Project A), lovingly calls them. They have the talent, the technology and above all the daily contact with users giving them permission to exploit the data.
These profiles provide the ultimate basis for brand campaigns as well as the foundation for successful performance marketing, thanks to the "intent to buy" data points. The consequences of this are enormous.
Let's look at the mobile phone market by way of example. The insights apply equally to:
financial services
tourism
retail
and other sectors
A customer's purchase decision for a smartphone and accompanying phone contract takes, on average, two weeks. At any given time, 2% of the internet population are "free to churn", in other words, they can move to another provider.
In a typical Customer Journey a user now visits Google with a search query more than a dozen times, price comparison sites once or twice, and around five mobile phone providers. The "intention to buy" cookie is now well recognised in the market (if you'd like to try it out I suggest you install the Ghostery browser-plugin).
As owners of inventory and user profiles, Google, Facebook and Amazon now run permanent real-time auctions on their platforms via RTB, tempting this specific 2%-audience with relevant offers. And so each mobile phone provider now finds itself in a virtual auction room and a brutal bidding war with its rivals, where it must bid relentlessly to stay in the game.
Unfortunately, that's not the way it seems to be turning out. Instead, the large media players are investing in their own technology and data platforms, in an attempt to defend their position.
The pressure will continue to grow relentlessly, given stagnating population figures in the western world and the rising importance of the digital touchpoints against a backdrop of disappearing traditional advertising areas. As bids rise, the participants swallow up an ever-greater share of the perceived customer value in the acquisition process. Margins are eroded, while at the same time the gatekeepers invest the excess returns from their monopolistic auctions in over-the-top services (such as WhatsApp, SoftSIM, ApplePay and Firephone), thus reducing their depleted advertising clients to 'dumb pipes' – dispensable infrastructure providers – right across all manner of sectors.
The media agency's Plan B: data power replaces purchasing power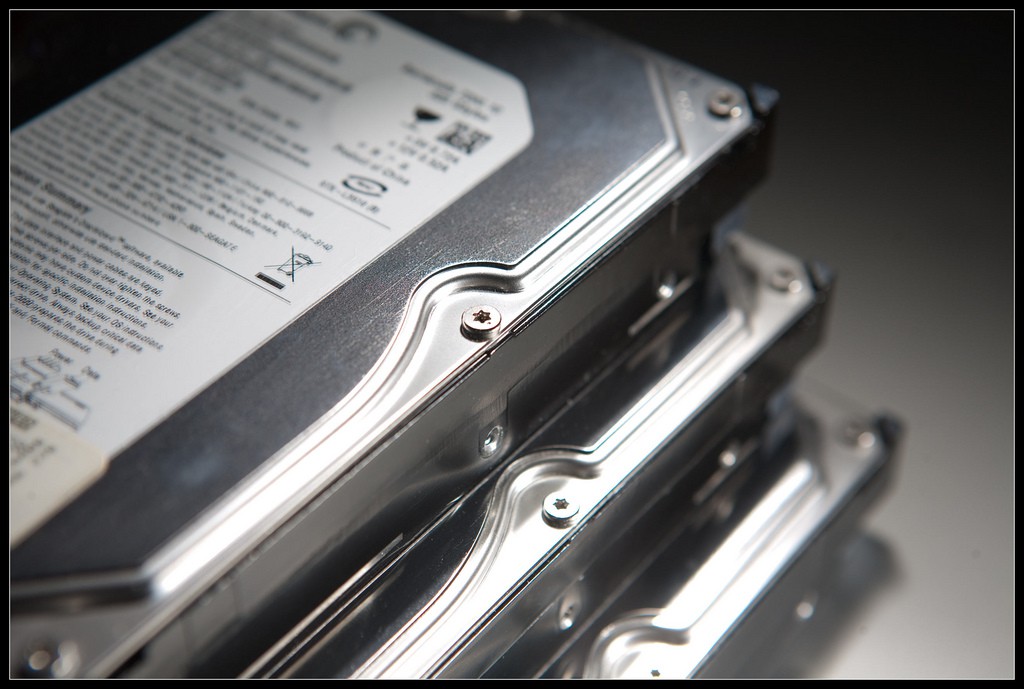 Considering such a grim scenario, you might imagine that media agencies would wholeheartedly step into the breach for their clients. Unfortunately, that's not the way it seems to be turning out. Instead, the large media players are investing in their own technology and data platforms, in an attempt to defend their position. It's a gamble. By exchanging purchasing power for data power, they hope to exploit the prevailing lack of transparency by developing new high-margin media products and thus salvage their earnings. However, what they should actually be doing, in the interests of their clients, is the following:
1. Media agencies need to help their clients to work out a sustainable advertising advantage in a programmatic media world
In a media world of auctions and data generation, advertisers need to introduce their own proprietary 1st party data from their Onsite platforms and CRM into the auction space. If you are bidding on the same profile basis as your rival, you're on to a loser. For that reason investment by advertisers in proprietary technology and internal know-how is a must.
In the future Adserver, DMPs and DSPs will be just as essential a part of marketing technology as are today's Content Management Systems and e-commerce platforms. Clients will look to avoid being locked in technologically with their agencies, so the latter must assist clients in their choice of tools and organise data logistics. They must support firms in developing comprehensive and consistent KPI dashboards and in extracting actionable insights from them.
Even in a programmatic world, good consultants and planners will always be needed.
2. Media agencies need to set clear parameters with gatekeeper platforms
Here's a very current example: Amazon and Facebook are set to outlaw the use of 1st party cookies from this quarter, thus cutting off the advertiser from significant data points. No sooner has the fog lifted on the user's Customer Journey than it is back again.
The agencies aren't making a big deal of it, because they are allowed put in their own network cookies for their own data enrichment – just for the moment, I'm guessing. So instead of confrontation from agencies we are witnessing a complicity which runs counter to the interests of their clients.
3. Formulate an attractive counter proposition to the new players from IT and consulting
The Accentures, Deloittes, IBMs and even the KPMGs of this world have elevated "data" to a strategic imperative at C-Suite level. They are entering the market in a huge way, seeking to take ownership of "Marketing Science". For every company in this era of digital transformation, absolute transparency surrounding the customer journey, user data and media execution will become a core business process, for which they will require appropriate management tools.
Certainly, it won't succeed – no more than it does today – without a complete understanding of brands, consumer insights, advertising effectiveness and audience planning. These competencies will only be bought in from external agency partners over the long term if media agencies once again start to embrace a culture of humility and service orientation, and forego a data-driven added-value margin for themselves.
So it's over to the media agencies to make their next move. The clock is ticking.
The author
Matthias Schrader is co-founder and CEO of SinnerSchrader, one of Europe's leading digital agencies. 500+ talents – around 200 of whom are developers – realise marketing solutions for brands such as Allianz, Beck's, BMW, Commerzbank, Deutsche Bank, TUI, and Unilever. SinnerSchrader was founded in 1996, went public in 1999. In 2009 SinnerSchrader acquired one of the targeting pioneers in the ad server market and developed in recent years a complete private programmatic suite under the name NEXT AUDIENCE.
Lead image by Creativity 103, and hard drive image by Kenny Louie. Both used under a Creative Commons licence