The Top 10 posts on the NEXT blog in 2016
What was the most read content on the NEXT blog in 2016? It's an interesting mix of peeks at the future - and some issues from the past that won't go away…
What's been grabbing your attention on the NEXT blog? Now that 2016 is behind us – thankfully, many might say – we can count the traffic and engagement, and get a measure of what worked. And that's exactly what we've done – below are the top 10 posts on the NEXT blog across 2016.
Last year I split the list into the top 5 2015-written posts, and the top 5 evergreen posts. This year I've combined them, because I think it gives a clearer picture of what's interesting to people in both the short and long term. There are six 2016 posts in the list, and four "evergreen" ones – but those evergreen posts cluster near the top – for reasons we'll touch on as we get there.
However, now let's sit back with a nice, warm 2017 cup of coffee and catch up on the most popular posts of 2016:
Martin Recke has run NEXT since the beginning – and that means he headed it for a decade. No wonder that his post explaining why he was passing the torch to Ina caught people's interest. It was truly the end of an era for NEXT – even if it's still day one…
The first evergreen piece to make an angry, Matthias Schrader's in-depth look at the future of agencies actually accelerated in traffic. It didn't even make the list in the year it was published, but has been gaining search and social traction, as the ideas expressed become relevant to more and more people. Still a compelling read nearly two years on.
Probably the biggest surprise in the top 10 – to me, at least. But perhaps I shouldn't have been surprised, as speakers of this calibre are bound to draw attention – and that's exactly what they did. However, they (spoilers!) didn't turn out to be the most popular speakers of NEXT16…
The first of two posts from NEXT16 itself to make the list, Dave Mattin's compelling opening segment from NEXT16 was the first time I've seen the NEXT audience come close to mutiny – he overran his slot hugely, but everyone was so hungry for more of the information he was sharing that they just wanted him to continue. Really – read this. It'll set you up for 2017.
Martin's post explaining the theme of NEXT17 caught the imagination, possibly because it was less obvious just from the catchline what we were driving at. The extension of ourselves into the digital looks to be a key theme of 2017, with digital assistant integration already emerging as a key theme of CES this week.
Another post, from me, on a very similar theme. I'm still feeling good about the predictions in this piece, as intelligent assistance accessed through voice interfaces become the next great means of interacting with technology.
The other liveblog from NEXT16 to make the list, and I'm glad to see it here. William gave us a real sense of the degree to which Asia can provide us with a glimpse into the digital world of the west in three years' time. It's a real challenge to the silicon valley startup centric view of the world – and a vital one. Hugely recommended reading.
This begins the evergreen dominance of the top spots in the list. And, just as last year, this wrap-up post from Martin hangs on in there thanks to a link from speaker Tim Ferris. Tim, we're still grateful for that firehose of traffic!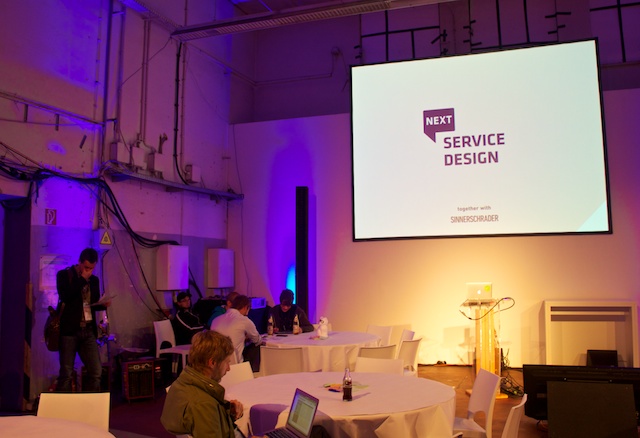 And now we start rolling back over four years, to the two NEXT Service Design conferences. I tried to explain the underlying concept behind the events, and some solid SEO in the title and content keeps people coming back.
And that SEO magic applies to our traffic winner yet again – an explanation of the post-digital era. This was one of the very first posts I wrote for NEXT, and it's without doubt the most read. It rivals Wikipedia for placement in search results about post-digital. And we're still very much in the throes of the post-digital era, and so, bar a huge success in the year to come, I wouldn't be surprised to see it there in a year's time, too.