NEXT Level CMO
In the 21st century, marketing is up for dramatic change – and the CMO role is changing with it. In the latest edition to our NEXT publication series – Next Level CMO – leading European marketeers talk about how the CMO role needs to grow. In the book they share their views: How do they understand marketing and their role in it, and what skills will leaders need in the future to meet the challenges of marketing today? We discussed exactly this with marketing leaders of Zalando and Gucci.
About…
Maria von Scheel-Plessen: https://nextconf.eu/person/maria-von-scheel-plessen/ 
Laura Eschricht: https://nextconf.eu/person/laura-eschricht/
Christopher Böhnke: https://nextconf.eu/person/christopher-boehnke/
Next Level CMO – Order your copy now!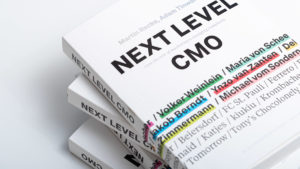 You want to join NEXT23? Pre-register now! – https://nextconf.eu/next23-pre-registration/
For NEXT Insights during the whole year and deep-dive content about tomorrow's trends and the future of marketing, take a look at our blog: https://nextconf.eu/blog/
Follow us for updates about the NEXT Conferences, our digital show, future events and relevant strategic topics.
Thanks to our partners Accenture Song and Faktor3!
https://www.accenture.com/de-de/about/accenture-song-index &
https://www.faktor3.de
Powered by our video partner TweentyThree: https://www.twentythree.com/