NEXT loves Reeperbahn Festival!
With more than 50,000 visitors each year, 600+ concerts, shows and a conference for music professionals, Reeperbahn Festival is one of the most important meeting places for the music industry worldwide. Germany's largest music platform creates a buzzing framework for the NEXT Conference and offers some great extras.
Reeperbahn Festival 2023 is taking place from September 20-23!
Make sure to check out the Reeperbahn Festival website regularly for updates on acts and locations.
A unique benefit for NEXT attendees
NEXT22 attendees are granted priority access to the Reeperbahn Festival public programme via delegates lane (concerts, showcases, literature, film, etc., subject to capacity). Just make sure to get your Reeperbahn Festival wristband when you enter NEXT22 and always have your NEXT badge with you.
Highlight: A concert at the 'ELPHI'
In 2022, the Elbphilharmonie will again be a venue of the Reeperbahn Festival and will host a total of four concerts on September 23 (Festival Friday) and 24 (Festival Saturday).
For those attending NEXT22 we have a limited ticket contingent for the  concerts on Friday. A choice can be made between the concerts listed below (subject to availability).
On September 23 NEXT attendees can get a Elbphilharmonie ticket at the NEXT registration at the Schmidts Tivoli (Only one ticket per attendee).
Friday, September 23, 2022
07:30 pm – 08:45 pm  Mine
11:15 pm – 00:15 am  Joy Crookes
Photos by: Dumancic, Contessi, Rathmayr, Hedel, Trykowski, Rätzke / Reeperbahn Festival, Elbphilharmonie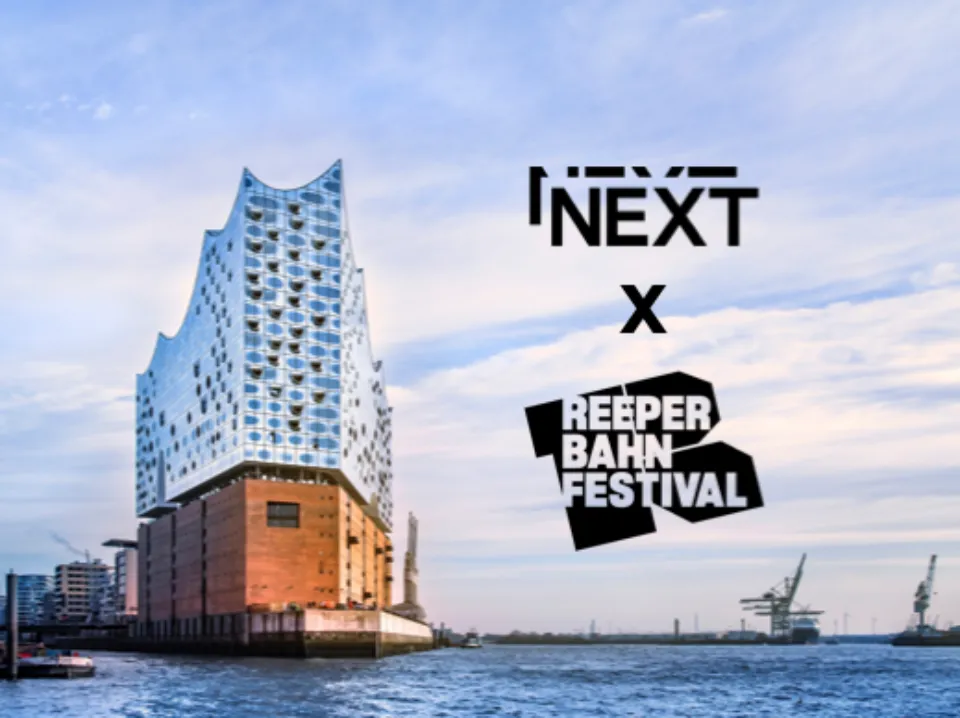 NEXT Conference 2022
Block your calendar, NEXT Conference is back! We are thrilled to announce that the NEXT Conference 2022 will again take place on September 22/23, 2022 in Hamburg.
At this year's NEXT Conference in September, 1,000+ digital decision-makers, innovators, thought leaders and creative minds will once again meet at Hamburg's cultural melting pot St. Pauli. The conference prepares companies for the challenges and opportunities of digitalization and helps them to remain fit for the future.