Hamburg's Elbphilharmonie: birthing acoustic joy from digital algorithms
Hamburg's latest attraction, the Elbphilharmonie, has taken a digital approach to creating the perfect analogue acoustic experience
When you head to Hamburg in September for the twin delights of NEXT and the Reeperbahn Festival (and you are coming, right?), there's a third attraction you might want to check out. The stunning Elbphilharmonie is an architectural delight from the outside, but the interior is something incredible – and quite literally unique.
After years of construction, it opened a couple of weeks ago – and as well as providing a world-class concert hall by the banks of the river Elbe, the complex houses two more concert halls, an hotel, 45 private apartments and the Plaza, a public viewing area with a 360° view of the city.
It's that main concert hall we're most interested in, though, and especially the unusual texturing of the walls and roof: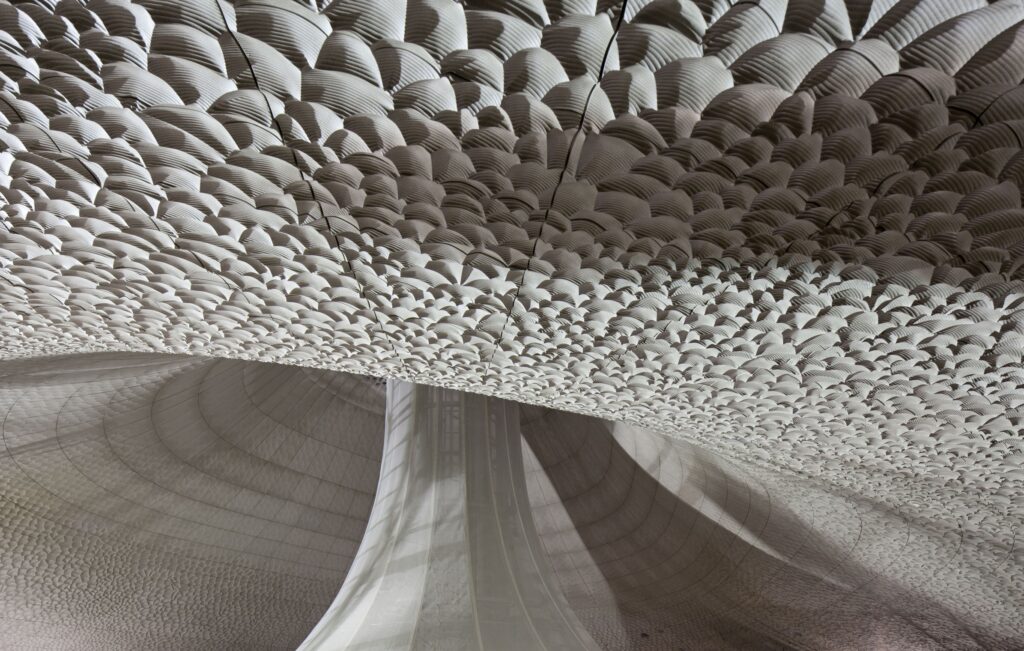 The acoustics of the main performance space are shaped by 10,000 acoustic panels – every one of them different. How on earth was such a complex feat achieved? Liz Stinson has been probing the issue for WIRED – and the answer, appropriately enough for us, is algorithms:
The auditorium—the largest of three concert halls in the Elbphilharmonie—is a product of parametric design, a process by which designers use algorithms to develop an object's form. Algorithms have helped design bridges, motorcycle parts, typefaces—even chairs. In the case of the Elbphilharmonie, Herzog and De Meuron used algorithms to generate a unique shape for each of the 10,000 gypsum fiber acoustic panels that line the auditorium's walls like the interlocking pieces of a giant, undulating puzzle.
The algorithm for Elbphilharmonie acoustic perfection
And how does that help make it a better performance space?
The 10,000 panels feature one million "cells"—little divots that look like someone used a seashell to carve out a chunk of material. These cells, which range anywhere from four to 16 centimeters across, are designed to shape sound within the auditorium. As Koren explains it, when sound waves hit a panel, the uneven surface either absorbs or scatters them. No two panels absorb or scatter sound waves alike, but together they create a balanced reverberation across the entire auditorium.
So, when you're in Hamburg, book yourself some seats, and relax and enjoy your perfect analogue acoustic experience, knowing that it has been precisely shaped for you by the very latest in digital tech.
The schedule current only runs up until August, so you can't book you September tickets yet, but in the meantime, enjoy some moments from the grand opening: